February 27, 2019
Kidney Stones Predict Osteoporotic Fracture in CKD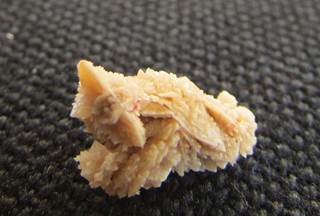 In a new study of patients with chronic kidney disease, the presence of kidney stones, compared with their absence, was significantly associated with a 2.3-fold increased risk of osteoporotic fracture
Kidney stones predict an increased risk of osteoporotic fracture in patients with chronic kidney disease (CKD), new data suggest.
"Despite previous reports that kidney stones were associated with higher risk of osteoporotic fracture, the association of kidney stones and osteoporotic fracture has not been established in patients with CKD … Our findings suggest that the presence of kidney stones should be considered as a clinical risk factor for osteoporotic fracture in patients with CKD," investigators wrote in Scientific Reports.
A team led by Dong Ho Shin, MD, of Hallym University, Kandong Sacred Heart Hospital, Seoul, Korea, conducted a retrospective medical record-based study that included 2282 patients with stable stage 3–4 CKD who were treated from 2007 to 2017. Kidney stones developed in 113 patients. Investigators propensity score matched these patients with 113 patients without kidney stones.
During a mean follow-up period of 64.7 months, osteoporotic fractures occurred more frequently in patients with than without kidney stones (29.2% vs 14.2%). After adjusting for age, sex, body mass index, and other potential confounders, kidney stones were significantly associated with a 2.3-fold increased risk of osteoporotic fracture.
The authors acknowledged study limitations. Their study was retrospective, conducted at a single center, and based on a small number of CKD patients with kidney stones. In addition, they did not measure bone mineral density with dual-energy X-ray absorptiometry.
References
Han SG, Oh J, Jeon HJ, et al. Kidney stones and risk of osteoporotic fracture in chronic kidney disease. Sci Rep. 2019;9(1):1929. Published online ahead of print.