February 10, 2018
Metastatic RCC Treatment With Nivolumab Confirmed Safe, Efficacious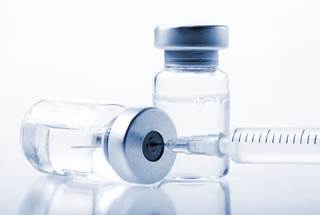 The safety and efficacy of nivolumab for treating metastatic renal cell carcinoma is comparable to that found in the CheckMate 025 trial.
The following article is part of conference coverage from the 2018 Genitourinary Cancers Symposium in San Francisco. Renal and Urology News' staff will be reporting live on medical studies conducted by urologists and other specialists who are tops in their field in kidney stones, prostate cancer, kidney cancer, bladder cancer, enlarged prostate, and more. Check back for the latest news from GU 2018.
SAN FRANCISCO—In a "real world" prospective study, nivolumab demonstrated safety and efficacy in the treatment of metastatic renal cell carcinoma (mRCC) comparable to that observed in the pivotal CheckMate 025 trial, investigators concluded in a presentation at the 2018 Genitourinary Cancers Symposium.
Laurence Albiges, MD, of the Gustave Roussy Cancer Campus, University of Paris Sud, Villejuif, France, and colleagues reported results from the first 528 patients enrolled in the NIVOREN GETUG-AFU 26 study, which, according to the investigators, is the largest prospective real-world setting study of nivolumab in mRCC. The primary end point was the incidence of high-grade adverse events related to study treatment. Secondary end points included progression-free survival (PFS) and overall survival (OS). Patients had a median age of 64 years (range 33 to 90 years), and 77% of patients were male. The median follow-up period was 13.3 months.
Grade 3–5 AEs occurred in 295 patients (55.9%). Treatment-related grade 3–4 AEs occurred in 77 patients (14.6%). Treatment-related severe AEs developed in 64 patients (12.1%).
Of the 528 patients, 219 (47.2%) had progressive disease, 159 (34.3%) had stable disease, 84 (18.1%) had a partial response, and 2 (0.4%) had complete response. Investigators were unable to determine response for 64 patients. The 6- and 12-month PFS rates were 35.1% (95% CI: 31.0–39.3) and 23.7% (95% CI: 19.8–27.7), respectively; the 6- and 12-month OS rates were 81.7% (95% CI: 78.1–84.8) and 66.3% (95% CI: 61.6–70.5), respectively. The median PFS was 4.0 months (95% CI: 2.9–4.6) and the median OS was 18.6 (95% CI: 16.0–18.6).
Nivolumab, checkpoint inhibitor, targets the programmed cell death protein ligand 1 (PD-L1). In the CheckMate 025 clinical trial, nivolumab demonstrated superior efficacy to everolimus, with the median OS, the study's primary end point, significantly longer in nivolumab than everolimus recipients (25.0 vs 19.6 months), according to findings published in the New England Journal of Medicine (2015;373:1803-1813). The median PFS was 4.6 months with nivolumab and 4.4 months with everolimus. Grade 3 or 4 treatment-related AEs occurred in 19% of nivolumab recipients vs 37% of everolimus-treated patients.
Visit Renal and Urology News' conference section for continuous coverage from GU 2018.
References
Albiges L, Negrier S, Dalban C, et al. Safety and efficacy of nivolumab in metastatic renal cell carcinoma (mRCC): Results from the NIVOREN GETUG-AFU study. Presented at the 2018 Genitourinary Cancers Symposium, held in San Francisco, Feb. 8-10.
Motzer RJ, Escudier B, McDermott DF, et al. Nivolumab versus everolimus in advanced renal-cell carcinoma.N Engl J Med. 2015;373:1803-1813.