April 03, 2018
Older Age May Up Risk for RCC-Related Death After Surgery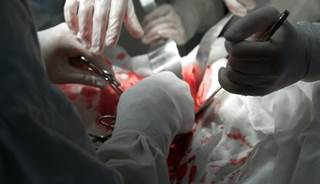 The risk of dying from pT1a renal cell carcinoma after partial or radical nephrectomy increases along with patient age.
Older age appears to be associated with higher cancer-specific mortality (CSM) among patients treated surgically for small renal tumors, according to a recent study.
Marco Bandini, MD, of the IRCCS Ospedale San Raffaele and Vita-Salute San Raffaele University in Milan, Italy, used the Surveillance, Epidemiology and End Results (SEER) database to identify 37,121 patients with pT1a renal cell carcinoma (RCC) who underwent partial or radical nephrectomy. The investigators stratified patients according to 5 age categories: younger than 50, 50 to 59, 60 to 69, 70 to 79, and 80 years and older.
Compared with patients younger than 50 years, patients aged those aged 50 to 59, 60 to 69, 70 to 79, and 80 years and older had a 2.1, 3.0, 4.4, and 7.6 times higher risk of CSM, respectively, investigators reported online in the Canadian Urological Association Journal. Results suggested that the effect of older age on CSM was more pronounced among patients with Fuhrman grade 1–2 disease. Among patients with Fuhrman grade 1–2 disease, patients in the aforementioned age categories have a 2.0- to 8.2-fold increased risk of CSM, respectively, whereas those with Fuhrman grade 3–4 disease had 2.3- to 5.9-fold increased risk.
"This observation should be considered in treatment decision-making in elderly patients," they concluded.
Reference
Bandini M, Marchioni M, Pompe RS, et al. The effect of age on cancer specific mortality in patients with small renal masses: A population-based analysis. Can Urol Assoc J. Published online ahead of print March 19.